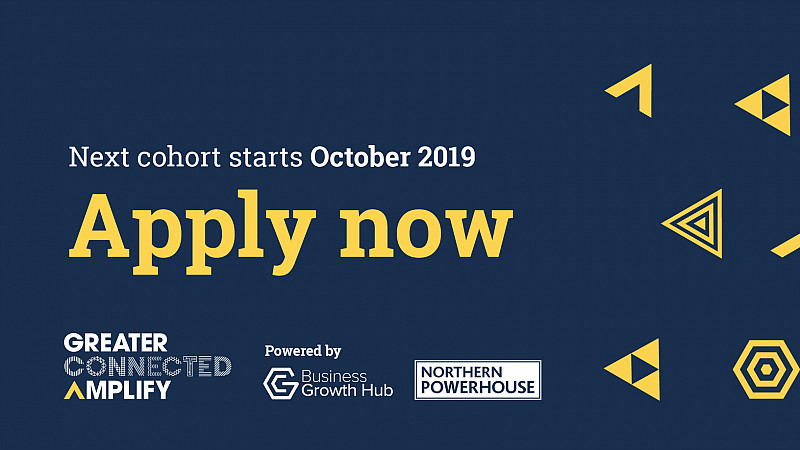 Built a great business, but want to scale things up? Say hello to Amplify.
Devised and delivered by industry experts, the programme is designed to take the leadership teams of digital, creative and tech businesses with over 10 employees to the next level.
Your full leadership team will be expertly coached to raise your growth ambitions, achieve them and, most importantly, sustain them.
Take a look at the brochure to see if your business has what it needs for a place.
The 9 month programme will consist of the following activities:
Three day study trip in Berlin
See how the most successful companies in Europe do things, learning best practice and advice on the pitfalls to avoid.
Two day growth sprint in Manchester
Teaching you how to continually, incrementally grow through short, sharp experimentation to get you past the usual stumbling blocks.
Access to a board advisor to work directly with you and your senior team
A tailored match between you and an expert from the sector whose walked the path, focusing on you and your business goals, giving knowledge and helping maintain your growth.
Monthly video content drops
Monthly insights from expert business advisors who have been in a similar position to provide advice for businesses on how to overcome challenges in their sector.
A forward planning event to sustain growth beyond the programme
Predict what lies ahead and map out your future milestones so you can sustain your growth in the long term.
If you think the programme is right for you, simply click below to register your interest for the autumn 2019 intake.