Door Drops: The Nuts and Bolts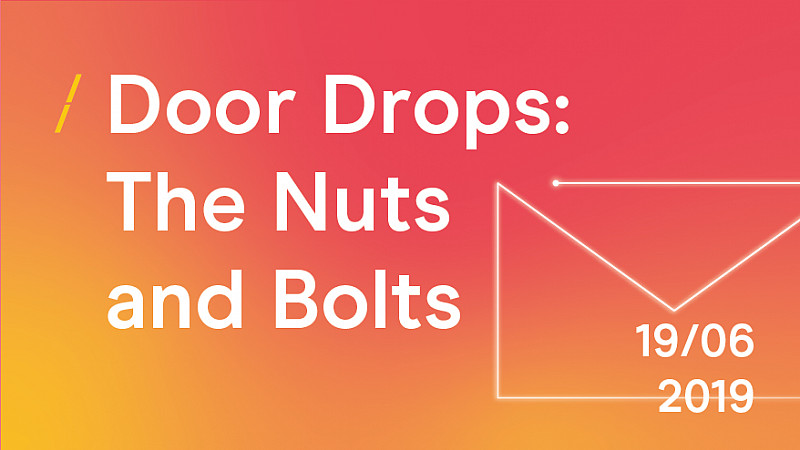 Thanks to sophisticated targeting alongside captivating creatives the impact of door drops within the marketing mix remains as strong as ever.
The event has been curated by the door drop hub of the DMA Print Council for those with little or no experience with door drops as well as those considering a return to the channel.
Industry experts will be on hand to discuss their view of door drops and will provide the basics around the latest targeting techniques, national and local distribution options, creative and print techniques, as well as information about why door drops are the go-to option post-GDPR.
Chaired by Mark Davies, Managing Director, whistl, you will also hear from:
Christian Peterson, Unaddressed and Publishing Products Manager, Royal Mail MarketReach, who will provide an overview of targeting, distribution methods, and the benefits of using a DMA member company
Cara Lawson, Account Director, The Dragonfly Agency, who will be sharing a case study on how door drops have revolutionised client's campaigns
Kris Archer, Associate Director, All Response Media, who will discuss integrating door drops into multi-media campaigns
Richard Sharp, Co-Founder and Creative Partner, The Sharp Agency
Ian Gibbs, Director of Data Leadership and Learning, JICMAIL
During our Q&A session you'll hear from:
Simon Cooper, Managing Director, The Lettershop Group
Helen Phillips, Customer Service Director, RNB Group & DMA North Council member
Tim Bond, Head of Insight, DMA
Cara Lawson, Account Director, The Dragonfly Agency
You'll learn lessons that can be applied to your work immediately - it's an event not to be missed.
Reserve your place today!