12 September 2017
Manchester start-ups offered suite of discounted software produced in city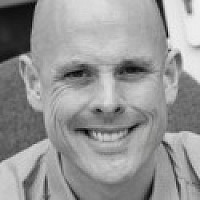 Manchester Tech Trust has partnered with Twine to produce a toolkit of essential software for start-up and scale-up companies.
The Startup Toolkit is made up of seven free or heavily-discounted software packages including solutions for web build, cloud telephony, cloud hosting and CRM tools.
Five of the seven packages are from Manchester start-ups (Twine, Cindr, CircleLoop, Capsule and FlowX), showcasing the world-class software coming out of city.
The toolkit can be accessed here. Twine connects companies to creatives by making it easy to write a project brief and curating the best-quality freelancers.
MD Stuart Logan (above) said: "The steps in starting-up are common to all companies. Getting a logo, building a proof of concept web site with explainer video, sending out your investment deck to potential funders, getting in touch with your first customers, and keeping a track of them on a CRM.
"The Startup Toolkit is a package of unique offers for the most appropriate services and products. These will help you present your business idea or product professionally, increase the productivity of your team, and enable you to grow faster."