22 September 2017
Condé Nast International partners with UserZoom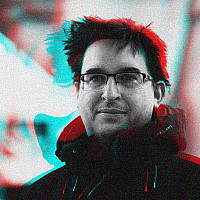 Wilmslow company, UserZoom has partnered with Condé Nast International on a new digital project.
The global publisher behind Vogue, GQ and Wired, will be using UserZoom's platform to undertake remote website testing.
"We chose UserZoom because of its variety and flexibility as a powerful remote research tool. It's also a great survey solution. Moving forward we'll be deploying UserZoom to carry out rapid iterative prototype testing. The fact that UserZoom allows us to do all that, and easily test with our own users, is the main reason we partnered with them," explained GiGi Demming, international head of UX at Condé Nast International.
UserZoom has two offices in the UK, as well as a presence in mainland Europe and North America. Its platform enables publishers to run a range of unmoderated research studies, to evaluate how their online channels are performing and identify areas for improvement.
Condé Nast International will be using it for surveys, to test new web designs and lay outs.
"Our platform is enterprise-grade, with multiple testing methodologies and recruitment options, which means it's the perfect fit for a company on Condé Nast's scale. We're very excited to help them put online user experience at the heart of their growth strategy," added Jenna Smith, UserZoom EU customer success manager.