17 August 2017
Manchester tech firm backed after Future of Health Accelerator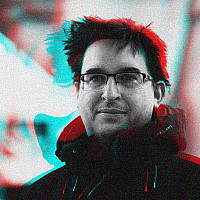 Manchester tech firm, Aerobit, is working on a new round of investment, after taking part in the Future of Health Accelerator at MediaCityUK.
The company has created an Internet-of-Things-enabled Asthma inhaler, which measures the quality of doses and reminds patients and carers via smartphones to take the medicine.
"It was really tough to get on the programme and we were surrounded by companies from London, Cambridge and even Sydney who all had brilliant products with immense commercial potential. However, with the help of UP and the other partners, we were able to develop our proposition and close on a major round of funding. We are now aiming much higher, and are working closely with UP to raise a further seed round from Health tech investors," said Ali Moiyed, CEO of Aerobit.
The inaugural 12-week programming started in April at The Landing, and organisers have hailed it a great success, with nearly every participating firm securing new investment or new business opportunities.
"The Landing has been developing a specialism in digital health over the last 18 months and we were fully geared up to help drive this dynamic accelerator from day one. Further, as creating jobs and generating economic value locally is at the heart of The Landing's remit, the fact that at least one of the participating businesses is thinking of moving to Manchester as direct result of this programme is a great outcome," added Maya Dibley from The Landing.