10 July 2017
SALT spreading into cyber security with new service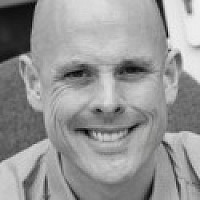 Leeds technical marketing agency SALT is expanding into cyber security by releasing a new security service including finger print technology.
CyberScanner was designed by SALT's in-house team and has the ability to scan and analyse websites to test thousands of known security vulnerabilities. Businesses are increasingly looking for services to identify digital vulnerabilities in their security following a number of high-profile attacks this year.
Reza Moaiandin (above, left), technical director at SALT.agency, said: "CyberScanner is one of the first cyber security tools in the world that uses advanced finger printing technology for its passive scanning, capable of monitoring millions of websites with little effort.
"This is further advanced by using its own HackerStep technology to simulate a hacker's move based on platform and technology a website uses, making it one of the most capable cyber security tools in the world. Currently capable of identifying over 65,000 known vulnerabilities."
John Ward, director of operations at SALT.agency, added: "We have designed our tool with both business leaders and technical teams in mind, allowing businesses of any size to easily monitor their security status."