14 July 2017
Pitch at the Palace heads to Oldham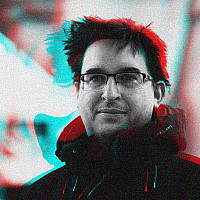 15 start-ups from the North of England will be pitching their companies to CEOs, influencers, angels, mentors and The Duke of York next week.
Taking place in Oldham Pitch@Palace will be hosted by Open Future_North, the new tech accelerator in the town.
Winners will secure a place at a Boot Camp, where they'll receive support and guidance on how to develop and hone their ideas, plus investment, introductions and strategic guidance.
"Pitch@Palace is designed to support, enhance and add value to Start Up and Scale Up companies by providing a platform for Entrepreneurs and Audiences to meet, network and hear the great ideas that are being commercialised and built by the next generation of Entrepreneurs.I wish the Entrepreneurs a successful time engaging in Pitch@Palace," said The Duke of York.
The theme for this pitch is The Future of Mobility and Materials - covering new materials, autonomous vehicles, human and social impact, material sustainability and connectivity.
"Pitch@Palace is one of the UK's leading initiatives to help start-ups, and it is brilliant to be able to bring it to Oldham via our brand-new tech accelerator," added Gary Stewart, director of Wayra UK.
"Wayra start-ups have an impressive record in the competition, and I am sure that whichever company wins will value the experience and use it to reach the next level in their development."