20 July 2017
Moneysupermarket focuses on mobile and personalisation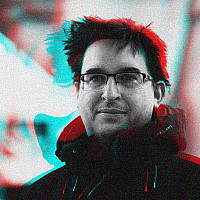 Moneysupermarket is investing in personalisation and mobile as it seeks to increase revenues.
The group saw its share price fall this morning, as its half-year results were released, along with a warning that trading was slower than expected.
Mark Lewis, the CEO of the group admitted that its end of year operating profit was likely to be "at the lower end of the consensus range", which saw shares fall by almost 16% - its biggest decline since 2013.
However, profit is growing (3%) and revenues are up 5%.
"Our focus now is on using our tech investment to find new ways to help our customers, particularly on mobiles, and improving our everyday energy switching," explained Lewis.
That will see an increase in investment in digital over the next 12 months. In the first half of the year, it spent £9.5m to roll out its new platform, which will be developed across all channels and devices, especially smartphones. The full release is expected at the end of this year.
The Group is also promoting its personalisation offering, with its "My Profile" service being used by 2.9m customers.