15 June 2017
Building Blocks partners with AI specialist BloomReach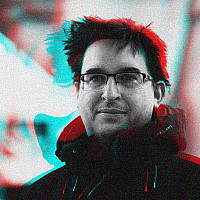 Manchester-headquartered Building Blocks has announced a global partnership with BloomReach.
The digital agency will offer BloomReach's AI-powered Digital Experience Platform (DXP). It's described as the only data-native platform that uses artificial intelligence to deliver real-time personalisation across all customer touch points.
"At Building Blocks, we seek to partner with ambitious, innovative technology providers who offer products that will evolve the digital experience for our clients," explained Jasper van de Luijtgaarden, Building Blocks CEO.
"As such, we are delighted to forge a strong partnership with BloomReach. Its technology platforms, combined with the full service offering of the Dept network, will help clients to improve customer experience, generate revenue, increase loyalty and, ultimately, accelerate growth."
Building Blocks will be sponsoring the launch event for the platform in Europe later this month.
"For BloomReach, our international partner network is essential in delivering great digital experiences for our customers" added Jasper de Vreugt, channel & alliances manager EMEA at BloomReach.
"This is why we are investing heavily in alliances with strong partners like Building Blocks. With their international presence and wide experience, backed up by the global Dept network, they are a perfect match with our ambitious global business goals."
Building Blocks has its headquarters in Manchester and has additional offices in North America, Spain and the Netherlands.
"BloomReach Experience's open and flexible architecture is an excellent addition to our portfolio for building global, cross-channel websites that need to scale," said Jonathan Whiteside, CTO at Building Blocks.
"Our team is looking forward to implementing the impressive AI features to really make the promise of intelligent personalised experiences real."