12 May 2017
Snapchat first for Everton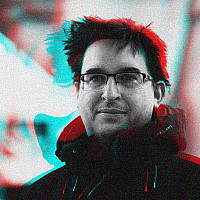 Everton FC are working with Tagboard to bring live Snapchat content to the display screens at Goodison Park.
For the final home fixture this season, supporters in the stadium and FanZone will be able to watch the official Everton Snapchat Story on the overhead screens.
"We are hugely excited by the opportunity to expand the reach of our exclusive behind-the-scenes content from Snapchat to our big screens in and around the stadium," said Everton's head of engagement Scott McLeod.
"We are focused on continually enhancing the experience for our fans on matchdays, both on our digital channels and at Goodison. This is an innovative approach which achieves that and is testament to the great work of both Tagboard and Snapchat."
Said to be the first of its kind in Europe, Tagboard has previously used the technology in major stadiums across the USA as well as the Tokyo Dome for Japan's national baseball team.
"We've seen sports fans from all corners of the world embrace social media during games, so it's an honour to join forces with one of the top teams in the English Premier League and help bring Snapchat to Goodison Park," said Tagboard CEO Josh Decker.
"Snapchat enhances sports marketing strategies by delivering captivating content that brings fans closer to their favourite players and teams."