28 April 2017
Amazon to create 1200 jobs in Warrington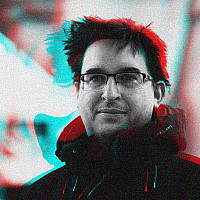 Amazon is adding third "fulfilment centre" in the North of England, with a new base in Warrington.
The online giant will start recruiting for the 1200 new permanent jobs later in the year.
It currently has 12 UK centres, including Doncaster, which opens in the autumn and Manchester Airport, which will create 1500 jobs.
The new Warrington site will be equipped with "Amazon Robotics Technology". These robots slide under a tower of shelves, where products are stored, then lift them and move them through the centre.
"The Amazon teams are dedicated to innovating in our fulfilment centres to increase efficiency of delivery while enabling greater selection at lower costs for our customers. The introduction of Amazon Robotics in Warrington and Tilbury is the latest example of our commitment to invention in logistics on behalf of our employees and our customers," said Stefano Perego, Amazon's director of UK customer fulfilment.
Perego explained that the expansion was to meet increasing customer demand, expand selection and enable SMEs selling on the site, to scale up their business.