14 February 2017
1,500 employees now based at Leeds Dock after technology firm's move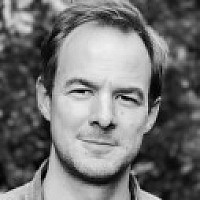 DealTrak, a leading technology platform in the motor industry finance and insurance sector, has announced it is relocating from Wakefield to Leeds Dock.
The move will take the number of full-time employees at Leeds Dock to over 1,500, including 650 employees at Sky across its digital and technology services.
The move is part of DealTrak's growth plans and will see its current team of 33 people expand to over 40 by the end of the year. It rebranded from Frontline Solutions at the end of 2016.
DealTrak's 5,300 sq ft new home was previously used for the Google Digital Garage and has since been used for several other temporary ventures including the Lumen Digital Art Prize exhibition.
MD Martin Hill said: "We're delighted to announce this next phase of our expansion plans, and this exciting move to Leeds Dock follows on from rapid growth over the last two years and the rebranding to reflect the focus and direction of the business."
Tim Gee, Leeds Dock estates director, added: "It's fantastic to welcome DealTrak to Leeds Dock. They are a leading UK technology platform and their relocation supports our vision for Leeds Dock as a thriving hub for creative, digital and technology firms."
An additional 12,000 sq ft of new waterside workspace has also just been released.