05 October 2016
Sigma awarded place on BBC preferred supplier list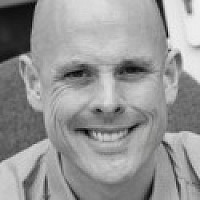 User experience agency Sigma has been awarded a new framework agreement on the BBC's Digital Design Research roster.
The framework aims to help the BBC build productive relationships with agencies to fulfil its growing user experience and design requirements.
Macclesfield-based Sigma has been added to the BBC's list of eight preferred suppliers within this area of expertise and will take a lead on providing rapid iterative UX research in and around MediaCity UK.
The agency will be working closely with the BBC's user experience team to deliver research.
Simon Wissink, Business Development Manager at Sigma, said: "We're delighted to have been selected by the BBC to partner with them on the Digital Design Research roster. It's a great opportunity for Sigma and recognition of the work we do here, placing us at the forefront of user experience research and design.
"In particular, we have invested in rapid research approaches that deliver tangible insights for design and development teams, so it will be great to refine this further in close collaboration with the BBC."
Gemma Newell, Creative Director for Design Research within User Experience & Design at the BBC, said: "We see our research commissions as collaborations between the agencies and our internal research specialists.
"For this reason, we set up work packages in different research specialisms to allow us a more discursive working relationship with agencies, where we can understand each other's perspectives, insights and expertise over time."