28 July 2016
Olympic rower Pinsent helps WMG sail into new Harrogate HQ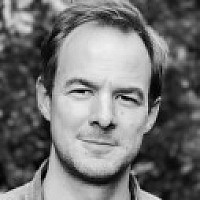 Digital marketing agency WMG has moved into its new Harrogate headquarters - complete with brain gym, treadmill desk and zen garden.
The new 10,000 sq ft home in Central House was officially opened by four-time Olympic gold medallist Sir Matthew Pinsent.
Designed and custom-built from scratch to meet the needs of the agency's 90 staff, the office space features a brain gym, creative breakout spaces, standing desks, treadmill desk, exercise cycle, arcade machines, zen garden and more.
Sir Matthew Pinsent at WMG
Central House will also act as the HQ for WMG's parent company, IDHL Group, as it looks to expand its company portfolio beyond WMG, Ingenuity Digital and NetConstruct.
"We are absolutely delighted to be here in our new offices," says Dennis Engel, CEO, IDHL Group.
"With our highly skilled and ambitious digital experts, we've been able to gather significant commercial momentum over recent years, and this move underlines our continued intent to excel and exceed. Our desire is to surpass our already enviable position within the industry."
One of only five athletes to win four consecutive Olympic golds, Pinsent gave staff an insight into his Athens triumph in 2004, when he led the Great Britain coxless four to victory with a 0.08s lead over the Canadian world champions.
WMG's clients include TNT, Great Little Breaks, InXpress, sk:n clinics, Motorpoint, Nest and Skate Hut.
Inside the new HQ: