28 April 2016
Leeds and Bradford become "Gigabit" cities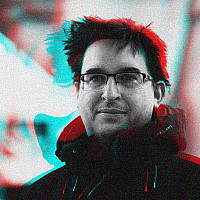 A high speed internet infrastructure has been installed across Leeds and Bradford, to offer speeds up to "100 times faster" that the national average.
The 200km of pure fibre optic cabling, will be available for use by businesses and the public sector across the two cities.
CityFibre and its partners Exa Networks and Diva Telecom said that the "gigabit" speed would support the Northern Powerhouse initiative, with further projects being launched in the coming month.
"This announcement is great news for Bradford. Reliable, ultrafast gigabit speed connectivity is crucial for businesses across the city to compete on the national and international stage. The CityFibre network will support the growth of Bradford's thriving entrepreneurial business community as well as other bandwidth hungry organisations allowing them to transform the way they operate," explained David Cawthray, assistant director of information services at the City of Bradford Metropolitan District Council.
"As a Gigabit City, Bradford will be able to set itself alongside the most digitally advanced locations in Europe, allowing the council to further our digital agenda quicker than ever before. We are delighted to see CityFibre continue its investment in Yorkshire."