07 March 2016
More speakers announced for FutureEverything conference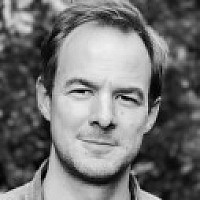 Scientists, artists, journalists and academics are among the internationally renowned experts to speak at FutureEverything's Less and More conference, being held at Manchester Town Hall on March 31 and April 1.
Izabella Kaminska is among those speaking at the conference
Part of the 2016 FutureEverything Festival, the speakers include Nelly Ben Hayoun, the award-winning French designer, film-maker and founder of the International Space Orchestra.
Also appearing is Charlie Winter, a leading expert on insurgency and transnational jihadist movements such as ISIS, and Izabella Kaminska, a writer, commentator and blogger for the Financial Times.
Other speakers recently added to the conference line-up include Dr Ben Still, the science communicator, author, teacher and particle physicist who has worked with artists, designers and illustrators to convey complex physics research in innovative and accessible ways.
For more details of the conference, and the 2016 FutureEverything Festival, visit http://futureeverything.org/.