31 March 2016
Carbon Digital picks up more Unilever work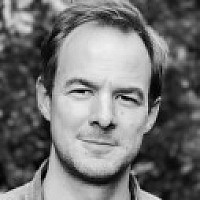 Carbon Digital has won a number of new briefs from long-term client Unilever.
The MediaCityUK-based agency has produced digital films for new Cif Sprays and Comfort Fabric conditioner that launch a new format called 'Fragrance Burst by Comfort'.
"Carbon Digital were recommended to us by our R&D colleagues, and working with them it became clear why they have their excellent reputation," said Richard-Owen James from the Cif brand team.
Carbon Digital MD Sue McHugh
"They truly cared about addressing our brief and we loved how the team constantly found special creative ideas that really made the difference to the end result for Cif."
Carbon's also won the work to deliver a campaign for a new Unilever Home Care brand and technology platform, to be launched early 2017. The films will be part of an international campaign, with all live action and VFX work produced in-house.
Sue McHugh, MD and co-founder, said: "We are delighted to have had such a strong start to the year. It is great to see the company continue to strengthen its relationship with Unilever and to further develop our work in the corporate sector."