19 January 2016
Toast launches new Howz app for Intelesant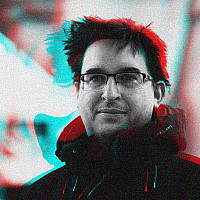 Toast PR in Manchester has been appointed by Intelesant to launch its new healthcare app.
Howz is aimed at elderly people and monitors energy usage and links it to patterns of daily activity, using sensors that track heat, light and movement.
The live data is fed into the app, to notify the user's care network of their daily routine. The data can also highlight any anomalies and send alerts to family members, friends or care providers.
"This is a really exciting time for the company as we prepare to launch Howz into the marketplace. This technology is not only essential for the older generation but also for their families to provide peace of mind and a non-invasive way of monitoring their well-being at home. We're looking forward to working with Toast PR to deliver this product to key audiences," said Jonathan Burr, CEO of Intelesant.
It's currently in Beta testing and Toast will promote the app to the UK market aiming at both business and consumer audiences. It will also work with Burr to promote debate and thought-leadership around Britain's age-ing population and how technology can be used to help.
"We're extremely pleased to announce we're now working with Intelesant. A business that is creating some of the most innovative technology in the healthcare field is a great asset to the region and we looking forward to helping them achieve further recognition with the launch of Howz," added Julia Mitchell, MD at Toast PR.