05 January 2016
Reason Digital completes "transparent" website for health service provider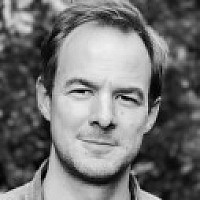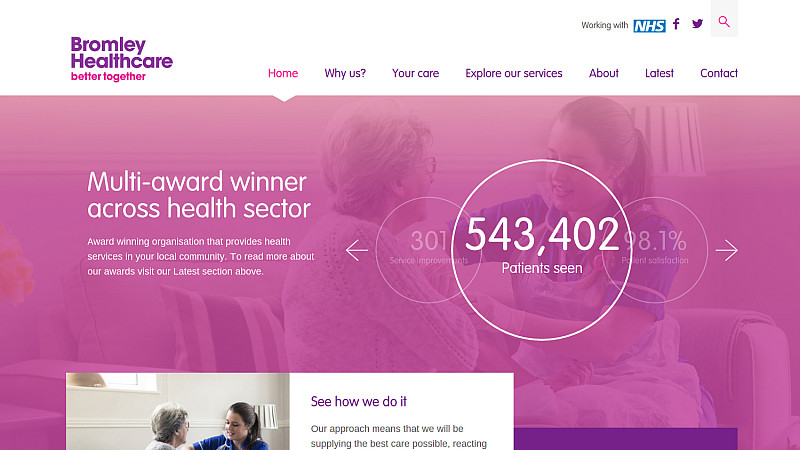 Manchester-based Reason Digital has completed a new website for Bromley Healthcare, one of the UK's leading providers of community health services.
The new site aims to increase the organisation's transparency and encourages patients to feed back, with the data helping to shape health services.
A screengrab from the new site
It also features innovations including patient reviews and a comprehensive range of data-led infographics around quality, safety, value for money and user satisfaction.
Andrew Hardman, director of strategy and business development for Bromley Healthcare, said: "Our ambition for our new website was to improve overall transparency of data and engage our patients, public and partners with the services we provide.
"Reason Digital understood this challenge from the beginning and I am pleased to say they have provided us with a great innovative new tool which now gives us a platform to help the organisation deliver to the best of its ability which directly reflects our core values as an organisation."
Farooq Ansari, CEO at Reason Digital, said: "This project has been hugely exciting for everyone at Reason Digital. Working closely with the team at Bromley Healthcare we're proud to have delivered their vision of a website that leads the sector in terms not only of its usability but also in the range of compelling information delivered to its users."
Founded in 2008 by Matt Haworth and Ed Cox, Reason Digital now has 40 staff with other clients including Alzheimer's Research UK, Raleigh International, the BBC, WWF and Virgin Unite.