02 December 2015
Top 100 law firms turn to mmadigital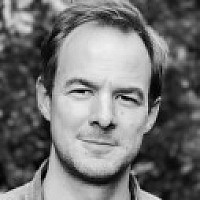 mmadigital has been appointed by top 100 law firms VWV and Freeths.
mmadigital CEO Dez Derry
Veale Wasbrough Vizards (VWV) has tasked the Cheshire agency with creating a careers video that showcases their "friendly and supportive" team culture.
And it will be building a fully responsive website for Freeths Solicitors, the 69th biggest law firm in the UK with over 700 staff.
Alison Foxton, principal manager at Freeths, said: "Freeths appointed mmadigital because of their unique and demonstrable knowledge of the digital landscape, as well their understanding of the complex legal sector.
"mmadigital's proven track record speaks volumes, so we took peace of mind that their experts could create a responsive website that would attract maximum engagement in an ultra competitive market."
mmadigital, a specialist agency for the legal sector, says it now works with over 100 law firms.