27 November 2015
Falkon flies in as S'No Queen relocates to Cheshire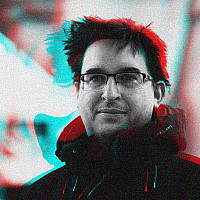 Falkon Digital has been appointed to redesign the website for specialist design firm, S'No Queen.
The company, which specialises in women's ski and snowboard fashion, has just moved its head office from London to Hale in Cheshire.
Altrincham's Falkon was brought in following a "two tier selection process."
"We are excited to be working with Falkon Digital, we are really pleased with the new website and the social and outreach work for the launch has been fantastic. It was clear early on in the proposal stage that the Falkon team understood what I wanted and could deliver, as a designer brand we needed a design focussed creative and digital agency," said Sharon Bentwood, owner of S'No Queen.
The website was launched this week and includes a "spotted" section to highlight people wearing the brand. Falkon is now involved in a cross platform campaign to raise the profile further across the UK and Europe.
"Sharon and the S'No Queen team are great fun to work with, it is really handy that S'No Queen are now based in Hale as it is easy to work closely and brainstorm ideas. We feel we have a good idea of Sharon's vision for the S'No Queen and look forward to implementing our ideas," added Sadie Sherran, online marketing Falkon Digital.