16 October 2015
Online shopping venture Inyoursoup promotes independent traders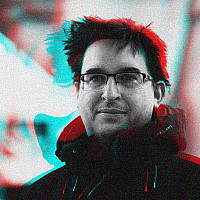 A Lancashire mother and daughter have created an online market-place to promote independent designers, artists and artisan food producers.
Sue and Sophie Cowgill from Burnley worked with e3creative to develop Inyoursoup.
"When the founders of Inyoursoup approached our digital agency, we could instantly see the potential behind this venture, not only through its cutting-edge approach and unique business model, yet primarily behind the founders driving this exciting venture. It was clear that their taste and hunger for digital innovation was just as strong as ours, therefore we knew from the off this relationship was going to work," said Jake Welsh, managing director of e3creative.
The site is split into departments, such as Art and Design, Baby and Child, Ceramics and Glass and Fashion and Accessories. While independent businesses can create their own "Souper Store" within the site.
"Over the past 18 months we have worked very closely on the Inyoursoup platform, and over this time the platform has been refined and considered in every single detail, ensuring that the user experience is highly engaging and above all intuitive," continued Welsh.
"What Sophie and Sue Cowgill have created is a very clever business; Something made by the people and built for the people - we are simply the craftsman who brought this creation to reality - so although we are incredibly proud of the digital output we have produced, we are also incredibly privileged to have been a part of its journey, and very much look forward to seeing what the future holds for the brand."