12 October 2015
The Juice Academy launches graduate version of apprenticeship scheme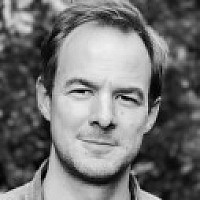 The Juice Academy has secured funding from Creative Skillset to launch a graduate version of its award-winning social media apprenticeship scheme.
The programme, which already works with the likes of BJL, Smoking Gun PR and Social Chain, aims to create at least 15 roles in businesses in the North West.
Juice Academy founder Sandy Lindsay
The Juice Academy, a sister company to Manchester agency Tangerine PR, says it will use its "boot camp assessment centre model" to place graduates in the roles and train them in the skills their employers need.
Sandy Lindsay MBE, founder and chair of Tangerine and The Juice Academy, said: "Every time we open our doors to a new cohort of apprentices, we are bombarded with applications from graduates, desperate for a foot in the door of our amazing sector and, until now – due to the government's funding rules – we couldn't help them.
"The programme will see the graduates working with their employers for six months and coming to The Juice Academy one day per week for the first three months for training by our tutors and guest speakers. This will be followed by a three-month intensive period within their employers and a final assessment at the end of month six.
"Our hope is that the employers will be so impressed with the graduates that they'll offer them a permanent role at the end of the programme (as 93% of our apprentice employers do) but there's no obligation to do so."
Helen Dobson, partnership manager for Creative Skillset said: "We're delighted to be able to support this fantastic programme designed to address the skills shortage in social and digital media and equip new entrants with all the knowledge and nouse they need to succeed in such a buoyant, growing sector."
Employers will pay graduates a tax-free training allowance of £1,000 pcm (equivalent to a salary of approximately £13,000).
To find out more about the programme or to apply for a graduate, employers should visit www.juiceacademy.co.uk, email amy.coney@juiceacademy.co.uk or call 0161 817 6600. Graduates should also visit www.juiceacademy.co.uk and follow application instructions. The application deadline to apply is 30th October 2015.