01 October 2015
Businesscomparison adds insurance offering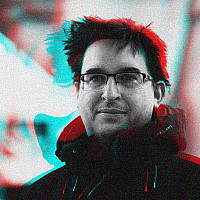 Chester-based start-up businesscomparison.com has extended its reach, with the launch of insurance comparison services.
The firm, which was founded by Philip Brennan, formerly of Moneysupermarket, has developed supplier partnerships with business and van insurance brokers - Simply Business and Autonet Insurance.
"The initial website launch was so well received that we looked deeper into the SME market and found other areas where businesses need support," explained Brennan.
"By widening our scope into the insurance market, we're able to provide a one stop shop which SMEs can turn to for comparison services, advice and guidance, helping make their companies run as smoothly as possible."
Brennan told Prolific North earlier this year, that he wanted the company to be a "household name in the business world."
This new offering, will enable businesses to search for public and employers' liability, professional indemnity and building insurance, as well as van insurance.
"Finding the most cost-effective and appropriate business insurance is a challenge faced by many SMEs across the UK and we believe in supporting the process and making it as simple as possible for companies. Partnering with Businesscomparison.com was a natural decision for us," added Fiona Mcswein, chief customer officer at Simply Business.