08 September 2015
Sir Peter Blake lets users remix his art on new Corporation Pop app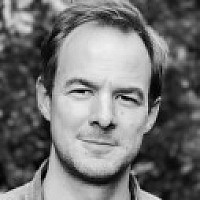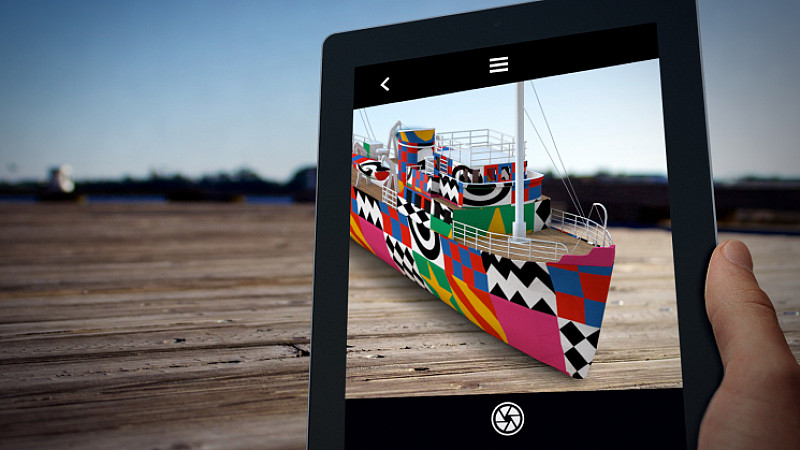 A new augmented reality app from Corporation Pop lets users "remix" the art of Sir Peter Blake, the legendary pop artist behind the Beatles' Sgt Pepper album cover.
Dazzle It, commissioned by 14-18 NOW, is part of the World War One commemorations which saw Sir Peter transform the Mersey Ferry Snowdrop as homage to the early 20th century artists who painted British vessels in dazzle camouflage to confuse German U-boats.
Manchester-based Corporation Pop developed the Dazzle app so budding artists can remix his Everybody Razzle Dazzle design of vivid colours and patterns.
The app works by letting users take Blake's design and combine it with their own photos. The resulting dazzle image can then be wrapped around a 3D model of a boat (or even a rubber duck) before being viewed, via the device's camera, in an augmented reality scene.
Unlike most augmented reality apps, the user does not need to have a pre-supplied target to view their Dazzle in a real-world scene.
Users can also choose designs from Tobias Rehberger's Dazzle Ship London monochrome patterns, which feature on the HMS President (1918) vessel on the Thames, or select from a palette of patterns and colours.
Peter Blake
Corporation Pop has also developed a microsite, which is housed on the 14-18 NOW website. As well as featuring the history of dazzle ships and information about the project, users can share their 3D dazzle art creations, vote on their favourites and view a map showing the locations of other user's dazzles.
Sir Peter said: "Dazzle It uses cutting-edge technology that allows aspiring artists everywhere to remix my design and discover more about the way in which early 20th century artists participated in the war effort."
Dom Raban, MD of Corporation Pop, said: "The history of Dazzle Ships is fascinating and largely unknown. Developing this app has presented us with the ideal opportunity to demonstrate just how effective the marriage of new technology and design can be in bringing our history to a wider audience."