10 July 2015
Diva Creative creates site for women's charity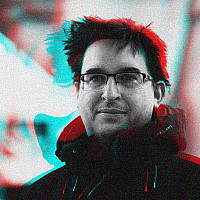 Diva Creative has designed and built a website for the Sheffield Working Women's Opportunities Project (SWWOP).
The charity provides support and information to those involved in street prostitution in the city.
"Diva Creative has always been incredibly supportive of our work as a small voluntary-sector organisation," explained Sali Harwood, manager at SWWOP.
"Diva's team listened carefully to our requirements and were really understanding about what we needed to communicate to very vulnerable women, as well as how. The end result is a streamlined 21st century website that conveys that the project is friendly, approachable and professional. Diva exceeded our expectations and we are very grateful for their work."
The website has been built with mobile in mind, with the recognition that discretion would be important to many users. It features a "Meet the Team" page which is deliberately friendly and engaging, as well as a Myths area to set out misconceptions about prostitution.
It marks a continuation of Diva's relationship with SWWOP, which initially began in 2009.
"We were keen to support the important work that SWWOP does, so were delighted to have an opportunity to make a real contribution to and support the SWWOP team," added Amanda Pearce, director at Diva Creative.
"Having been based here since we opened in 1997, Diva is keen to work with organisations that support people in the city and make it a better, safer place in which to live.
"We are very proud of the new SWWOP website and the feedback we have had shows that is being well received by trustees, staff, volunteers, stakeholders and, most importantly, clients."