03 November 2014
More details released about Beyond The Screen, Beyond Social: What's Next for Media and Marketing? Wed 26 Nov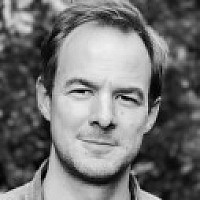 Prolific North is pleased to reveal more details of Beyond The Screen, Beyond Social: What's Next for Media and Marketing?, our cutting-edge half-day event on 26 November.
Taking place at UKFast's campus in Manchester, the conference will bring together three outstanding speakers with a compelling vision of where our rapidly changing world is heading.
Chris Thorpe
We've already given readers a taste of the subject matter Chris Thorpe, the former CTO of Mind Candy and the founder of I Can Make, will be covering.
We can now add that Tom Cheesewright, an applied futurist with Book of the Future, will looking at a future beyond screens.
He says: "Over the past 20 years the eyeballs we target as media and marketers have moved progressively from print to the screen, then between screens of various different sizes. Just as we're all getting to grips with the digital screen environment, things are about to change.
Tom Cheesewright
"Smartphone sales are down 11% year on year. Tablet sales down 14%. The installed base continues to grow but it's increasingly clear that the future of media and marketing does not lie in small slabs of steel and glass. The screen has lost its lustre.
"So what's next? Not only do we not know, very few people have even proposed ideas for a future where the screen diminishes in importance. Just look at every sci-fi film where screens abound. If the future isn't screen-shaped, what is it?"
David Turner
And David Turner, the co-founder of Bootstrappers, will be taking a timely look at the topic of Big Data.
He says: "Some key issues surrounding Big Data and analytics today include how to gather data from online and physical interactions, how to manage data, and how to apply it to decision making.
"Organisations often look for a centralised analytics solution that must serve the needs of the finance function as well as the marketing function. I'll argue that this isn't the right approach and tools for decision making and accounting should be different, but that they may share data."
More information about all of the speakers can be found here.
The early bird tickets have now expired but tickets for the event are still available and are priced at just £120 and can be bought from the conference's Eventbrite page. The event starts at 9.30am with registration at 9am.