12 November 2014
Compilation albums prove a hit for Modern-English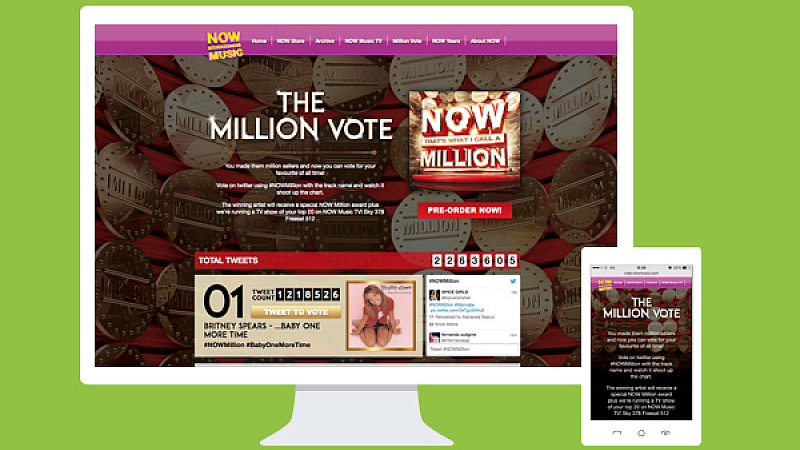 Manchester digital company Modern-English is working on a new compilation album after their latest interactive music offering attracted more 10 million votes in a month.
The Northern quarter outfit was approached by Now Music (Sony) with an idea to help promote their latest compilation album, 'NOW! Million'.
The album contains songs from million selling artists as diverse as Britney Spears, Queen, Take That, John Lennon, New Order and Blondie, and after discussing some quick, simple, interactive web app ideas it was decided that a voting app would be a great way of involving fans and gauging which of the album's songs were the most popular.
They created a microsite that allowed users to vote for their favourite tracks on the album. The site could be shared across all the social platforms but it was powered by votes on Twitter and created a live feed of every hashtagged #NOWMillion Tweet.
A spokesman for the company said: "The site has proven to be unbelievably popular, receiving over 10 million votes in a month. It has also created an enormous presence on Twitter, becoming a trending topic with users actively voting and campaigning for their favourite songs.
"The winning act, Britney Spears, who received nearly 5 million votes, will now receive an award, and a TV show of the top 20 songs will be aired later this year. "
Modern-English is now working on two follow ups for NOW Music. One for their next compilation album, NOW Legends, which gets released later this month, and one for NOW Christmas which is already released.