31 October 2014
SAScon launches Beta spin off event in December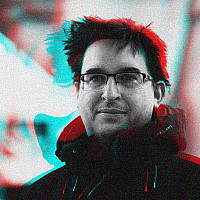 Search, analytics and social media conference, SAScon is launching a spin-off event this December.
SAScon BETA will take place at the Manchester Comedy Store, with headline speakers including Matmi's Jeff Coghlan and James Murray, the UK search advertising lead for Microsoft.
Jeff Coghlan
"We took the step of renaming mini SASCon this year as it is no longer mini in terms of attendance or concept. It has grown to such an extent that we have had to move venue to cater for demand," explained Simon Wharton, founder of SAScon BETA and managing director of PushON.
"As usual, the great and the good in online marketing and PR will be attending to openly share their knowledge. And in the spirit of the event, this year we're pushing the boundaries of subject matters and will explore the uses and abuses of data and how data empowers us and simultaneously threatens our liberty."
Coghlan's talk will be entitled "Just because you can, doesn't mean you should" and in it, he will discuss the traps that many companies fall into when they embrace digital content for the first time.
Meanwhile Murray will talk about unlocking the potential of search and provide a demonstration of Cortana, Microsoft's new personal assistant app for the Window's phone.
There will also be sessions from Lexi Mills, the head of digital at Dynamo PR; Kristal Ireland of Twentysix Digital; Barry Adams, chief SEO polemicist at Polemic Digital ; Dom Hodgson head of development at LinkRisk; and Laura Thomas, head of social media at Return on Digital.
The event takes place on 2nd December between 8.45am and 5pm. Tickets can be booked here.