31 October 2014
Finalists announced for BBC Digital Excellence Award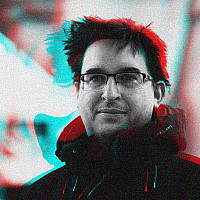 Three digital agencies and UKFast have been named as the finalists for the inaugural BBC Digital Excellence Award.
Adam Parsons
Announced last month, they form part of the North of England Excellence Awards, which are taking place in Leeds.
Enjoy Digital, KMP Digitata and Visualsoft join UKFast on the shortlist, which aims to recognise the use of digital innovation and social media "to achieve and sustain business growth."
"The four finalists have all demonstrated outstanding examples of the use of digital and social media, and highlight the talent available in the North of England. It is fitting that the award should be supported by the BBC, which has been at the forefront of technological and digital innovation since its inception in 1922," stated David Teale, managing director of North of England Excellence.
The ceremony is hosted by Wake Up To Money's Adam Parsons and takes place at The Royal Armouries on November 13th.