07 August 2014
More than half of creative businesses now choose Wordpress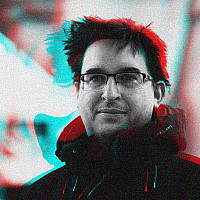 Wordpress has become the content management system of choice for more than half of the UK's creative firms, according to new research from 34SP in Manchester.
Originally set up as a blogging tool by Matt Mullenweg and Stockport-based Mike Little, the platform is now used by around 61m websites around the world.
52% of the companies responding to the survey stated that they used WordPress for their business website, with 94% of these having between 1 and 50 employees.
"Despite its origins as a blogging tool, WordPress has now evolved into a trusted CMS for businesses. The very fact it was designed as a blogging tool means that's its simple to upload content and add pages plus it can be managed from any computer," said technical director at 34SP.com, Daniel Foster.
"The huge range of plugins available now means that business functions such as contact forms and PayPal integration mean that WordPress is really appealing for businesses and in particular smaller business owners who may have limited technical experience."
You can read the full report here.