19 August 2014
International Boxing Association gets in the ring with Skylab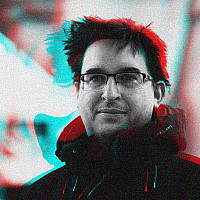 Skylab has been commissioned to produce 3 websites for the International Boxing Association.
Its first, the Pro Boxing site, has been launched today.
The Manchester agency won the contract following a competitive pitch process and has developed a content management system so AIBA can manage multiple sites as they go live.
"The International Boxing Association (AIBA) has appointed Skylab as their digital partner to develop a platform reuniting three new websites under one AIBA umbrella following a tender procedure," said Albina Krasnodemska, APB pr and communications manager.
"The UK-based web experts first were shortlisted to participate in the second pitch of the tender in which they submitted to AIBA a website solution that reflected the RFP [request for proposal] requirements in the best possible way."
Visitors to the site are able to search and filter content, including news, boxer profiles and galleries. It's also been designed for more opportunities for branding and advertising.
A second phase of development will include schedules, rankings and results.