18 July 2014
Yorkshire companies collaborate on interactive print app SmartPicture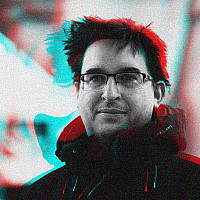 A new App, which turns the printed word into interactive digital content has been released by Springfield Solutions and Eon Visual Media.
The Hull firms combined their expertise to work on a system which embeds "imperceptible codes" in printed material.
Rather than using QR codes, SmartPicture enables any image, logo or brand to be scanned by a phone and take the user directly to digital content - be that a website, video or app.
"SmartPicture makes everything Springfield and Eon do compatible," said Matt Dass, managing director of Eon Visual Media and joint managing director of Springfield Solutions.
"Springfield supplies the printed media and reprographics, Eon provides the online content and SmartPicture is the bridge that links them together.
"It makes us unique in being able to supply all aspects of interactive print in house, and as a result the client gets a much more streamlined service."
So far the app has been adopted locally by Hull City AFC and Hull Kingston Rovers as well as Reckitt Benckiser.
As a result of the growth, the two companies have jointly formed SmartPicture as a separate company.