24 July 2014
Outsourcery wins "significant new client"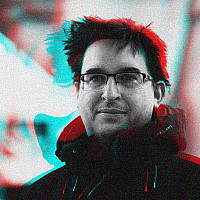 Outsourcery has announced a new 5 year contract with a new unnamed customer.
The business, run by Dragon Piers Linney, made the statement to the stock exchange, saying that the new work will bring in a minimum of £70k every month. Or £840k a year, once fully deployed.
While details remain sketchy, the Outsourcery will provide Lync instant messaging and presence as well as enterprise voice services, with the intention to migrate all users from traditional telephone service, to enterprise systems over the period.
"We are extremely pleased with this significant deal which validates our strategy, our investment and the ability of our partner-model to convert material enterprise opportunities. Being able to work with our partners to provide such solutions further reinforces our position as the UK leader in the delivery of cloud-based Microsoft unified communications and our potential for growth," said Linney.
It comes less than a month after the Manchester-based firm admitted that its growth was slower than expected and that costs would be cut.