20 June 2014
Sports website work for Bespoke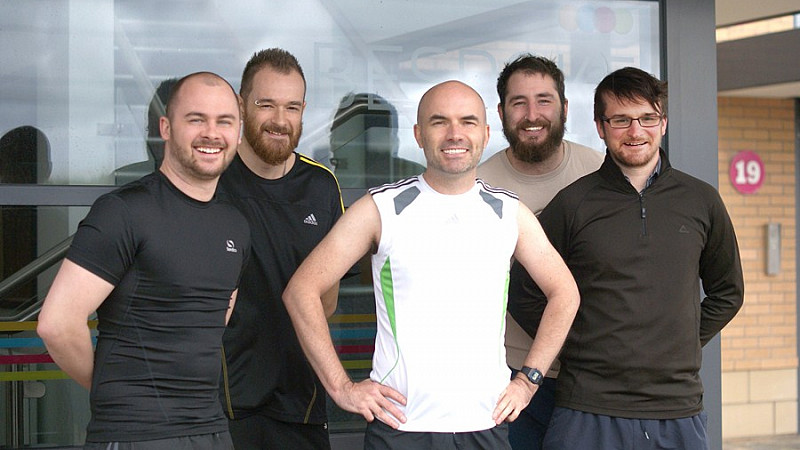 From L to R - Matthew Mace, Adam Nicolson, Steve Brennan, Adam Pattison and Gary Bennion
Preston-based web specialist, Bespoke, has been awarded a £15k contract to build some behind the scenes technology for the Lancashire Sport Partnership (LSP) website.
Following a four-way pitch, Bespoke will create a new content management system (CMS) and interactive tool for the website.
The CMS system, which has been developed specifically for LSP, will form part of the organisation's new website to improve functionality and navigation as well as ensuring the site is fully search engine optimised.
LSP employees will also receive training from Bespoke so they can edit and update the CMS system, helping to save time and offer greater flexibility.
Managing director at Bespoke, Steve Brennan, said: "We are really excited to be working on this high profile project which will give employees more control over the content whilst enabling users to quickly access the information they are looking for."
Work on the website started is expected to be completed by August 2014.
Lancashire Sport Partnership works with a wide variety of partners including National Governing Bodies, local authorities, volunteers, clubs and coaches and is aiming to get 55,000 people involved in physical activity over the next three years.