05 June 2014
Code launches digital Fathers Day campaign for The Car Buying Service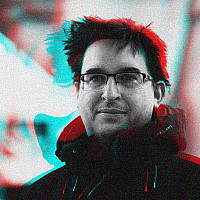 Code Computerlove has created a new digital campaign to promote The Car Buying Service in the build up to Father's Day.
The "Dad Valuation" promotion features a tongue-in-cheek video and website, all produced by the Manchester agency.
"The Car Buying Service values thousands of cars via its website every year and briefed us to create a sharable and light-hearted video to inspire people to take part in its 'Value Their Dad' Father's Day campaign," explained Tony Foggett, CEO of Code Computerlove.
"Set at The Car Buying Service in Ashton-Under-Lyne, Manchester, the video shows a young woman seemingly having her car valued by an assistant. As the video progresses it's revealed it is actually her dad she's having valued. The film encourages people to 'Value Their Dad' by entering the competition."
The campaign is being promoted through social media, both paid and viral. It will also feature on competition sites and is supported by blogger outreach.