28 February 2014
Marketing Manchester and Re:systems employ beacon technology at MIPIM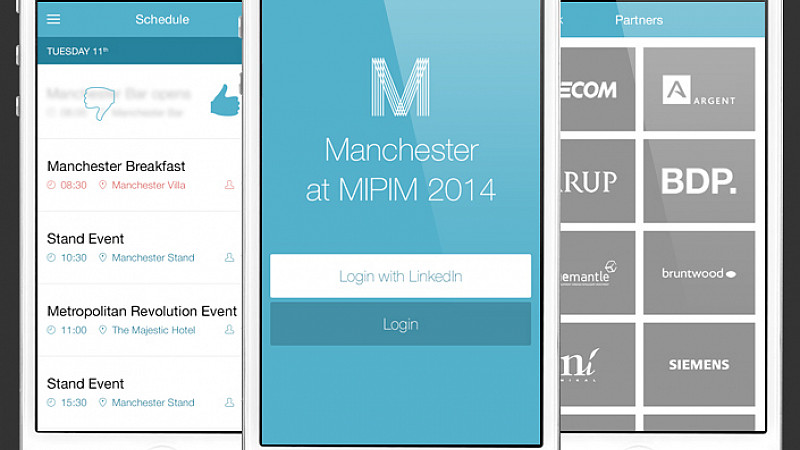 A mobile app has been developed which will not only tell delegates who's on an exhibition stand, but also their LinkedIn details and help facilitate a meeting, has been developed by Re:Systems.
It will be used at the Cannes property show, MIPIM, and Re:Systems is working with Marketing Manchester on the app, which will be used as both a promotional tool and scheduler for potential customers.
The system works on beacon technology - a series of small, wireless sensors, that broadcast radio signals to mobile devices. When positioned in different places, they can ping location-based information to a user's smartphone or tablet via Bluetooth.
At MIPIM, a local area map will be able to pinpoint the person's exact position within the exhibition hall and highlight areas of interest. Marketing Manchester will also be able to push messages about events, presentations, offers and Twitter relevant feeds to delegates.
"We are thrilled to have Re:Systems as a sponsor of Manchester at MIPIM this year. The launch of the mobile companion app will help to raise Manchester's international profile at MIPIM, encouraging collaboration and engagement between our partners and the high-level delegates who visit the exhibition," said Andrew Stokes, chief executive at Marketing Manchester.
"On a broader level, it is also intended to showcase the abilities of the Manchester's tech-community, and therefore the opportunities that this kind of technology can offer the property sector."