12 July 2017
Parallax produces new website for 'home of modern golf' in Leeds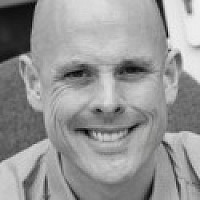 Parallax has produced a new website for Leeds Golf Centre as part of its ongoing partnership with Parklane group.
The Leeds agency was commissioned to create a website in line with the centre's new brand identity, offering latest news and promoting the newest attractions, including an indoor golf simulator, putt and balance lab, private golf lessons, competitions and footgolf.
Dario Grandich, Director at Parallax, said: " We were asked to reimagine an outdated, non-mobile- friendly website and update it to better represent the Leeds Golf Centre. Based on their new brand identity we developed a modern and responsive website with a sleek new design.
"Leeds Golf Centre positions itself as the 'Home of Modern Golf' – it now has a website to reflect that standing."
Since launch, the website has already seen a 26% increase in page views.