26 June 2017
CreativeRace wins Naked Noodle social media brief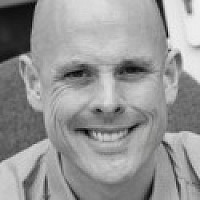 CreativeRace has been appointed to create and manage social media activity for Naked Noodle.
The convenience food brand, which is owned by Leeds-based food manufacturer Symington's, is a range of low-calorie, Asian inspired sophisticated egg noodle-based snacks that cater for people on the go.
CreativeRace will work with the Symington's team to develop a social media strategy and create content for the brand over the coming months.
The agency's Leeds-based social media team also manages social media activity for Mug Shot, Naked Noodle's sister brand, which has become a £40m brand this year.
Mike Benton, Head of Snacking at Symington's, said: "The rise in convenience snacking combined with a low calorie option has contributed to our strong growth with Mug Shot over the last 18 months. The team at CreativeRace has been instrumental in helping us to develop the Mug Shot brand and we're looking forward to continuing the great work for Naked Noodle."
Emma Streets, Head of Social Media at CreativeRace, added: "Naked Noodle is a great brand with plenty of appeal – the convenience snacking culture is a huge market and we're excited to roll out our formula of creative content combined with strategic targeting and sampling activity to help this product make a real impact."