13 January 2017
Ixis appoints Context PR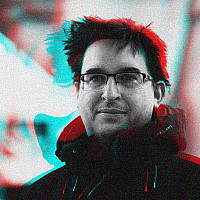 Ixis, has brought in Context Public Relations as it eyes further growth.
Late last year, the digital agency extended beyond its Warrington base to relocate its head office to Manchester. It has also expanded its team, with the recent arrival of new project account manager, Ben Newton.
The firm's managing director, Chris Haslam, said these were "exciting times."
He added:
"Open source web development is becoming more popular as organisations, particularly those in the public sector, realise the benefits of using content management frameworks such as Drupal.
"With more local authorities and government departments now looking to deliver online services, open source development allows cost-effective access to the latest innovations in the digital space. As our agency grows we need to stay ahead of the game, and driving opportunities through PR and content marketing is a key part of this."
Context's role will be to manage a programme of media relations and content creation, to raise the agency's profile.