17 November 2016
ResponseTap appoints Scriba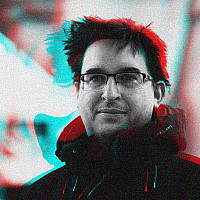 Scriba PR in Huddersfield has been brought in to handle the communications strategy for ResponseTap.
The agency was selected by the Salford firm's new head of marketing, Nick Ashmore:
"I'm familiar with Scriba's expertise in technical PR, so I knew they'd understand the language we speak, the needs of the marketplace and the media to target. Our goal now is to build a body of compelling, educational and insightful content, which reflects our market-leading position and will support us with our next phase of growth. I'm confident they'll help us achieve that."
ResponseTap, which develops call-based marketing automation software recently received £900k from the North West Fund.
Scriba's role will be to position the firm as the leading call tracking and analytics company in Europe.
"We're here to help educate marketing and sales teams about its value. This is a fast-growing tech company, borne out of Manchester and with now international acclaim. It's a brilliant project for us to work on," explained Katie Mallinson, founder of Scriba PR.