04 February 2015
Manchester company Soda Crushes world cities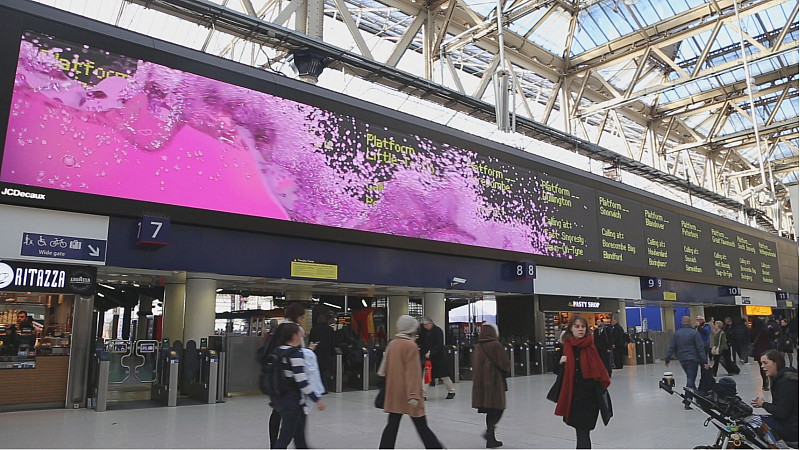 A Manchester production house is behind an extensive outdoor campaign for Facebook's most popular puzzle video game to date, Candy Crush.
Flipbook, the animation and VFX production house based on Quay Street won a pitch by WCRS London to help launch King's Candy Crush Soda Saga game.
The animations took over a huge variety of digital outdoor displays including a departure board screen takeover at London Waterloo and on a massive screen at Penn Corner in the shadow of the Empire state building in New York as well as across the UK.
"Knowing that our animations have stopped commuters and city-goers around the world in their tracks, as bright pink turbulent waves and gigantic floating gummy bears take over their cities, has brought us a an immense feeling of pride " said MD Andrew Lord.
The creative production studio, now celebrating its 5th year, was commissioned to produce a series of animations for premium outdoor formats, digital banners, mobile media/apps and digital escalator panels as part of the launch campaign which saw major cities round the world 'Soda Crushed'.
Giant floating gummy bears, pink soda wave simulations and other sweet treats were all produced for the animation campaign which you can see below.
candy crush from flipbook on Vimeo.