02 August 2017
Johnston Press reports 16.8% fall in operating profit for first half of 2017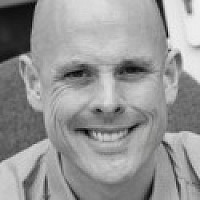 Johnston Press, the owner of The Yorkshire Post and Sheffield Star, has posted a 16.8% decrease in operating profit for the first half of 2017.
Operating profit fell from £19.4million in the same period last year to £16.2m this year, and there was a 3.6% drop in continuing revenue from £106.2m to £102.9m.
The group singled out its 'big city titles' for their contribution to its overall profitability, as well as the performance of the i newspaper, which was acquired on 10 April 2016 and delivered a 28.6% increase in revenues.
Johnston Press added that if classifieds had been excluded from the figures, revenues would have grown by 4.6% during the first half of the year. Furthermore, strong growth in digital revenues, which were up 14.8% excluding classifieds, helped offset the decline in print revenues.
Circulation revenues, including those from the i, rose by 7.9% during the period to £39.5m, but advertising revenues, including both print and digital, were down 11.8% at £52.5m. Classfied revenues fell 28.9%.
Chief executive Ashley Highfield said:  "In the context of the broader industry trading environment, where print classifieds in particular are in continued significant structural decline, we are focused on creating a business for the future.
"This is a business which we have long believed needed to transform, but once done, could return to growth. Thus, since 2012 we have been making the necessary and at times painful changes to transform Johnston Press into a truly cross-platform business.
"Whilst trading remains challenging, the business has responded and, as a result of our substantial efforts and clear strategic focus, I am very pleased to announce that we have posted revenue growth in the business (excluding classifieds) of 4.6% during the half.
"Digital revenues (excluding classifieds) have outweighed the declines of print advertising revenues, helped by an editorial focus that has resulted in digital audiences at a record high, and by a fantastic performance from the i newspaper which has achieved significantly enhanced performance during the sixteen months since acquisition."