18 July 2017
Studio Liddell develops AR app for £11m Scottish conservation centre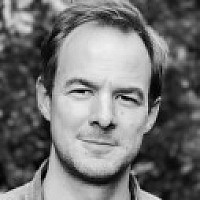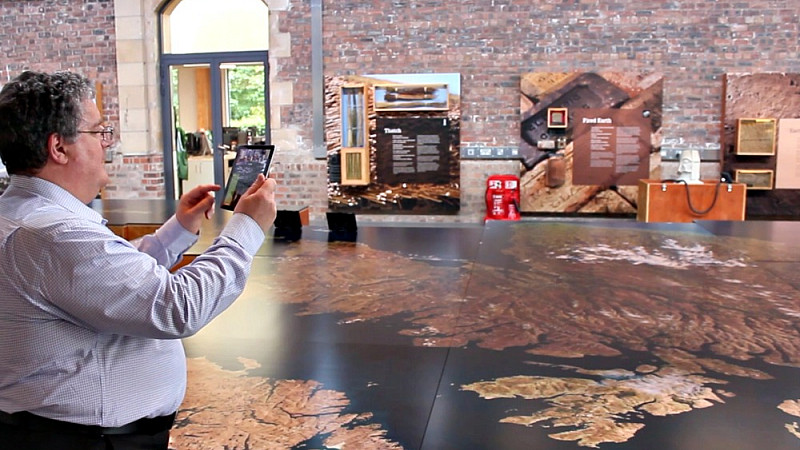 The new technologies team at Manchester-based Studio Liddell has played a key role in the creation of the Engine Shed, Scotland's pioneering new national building conservation centre, which opened to the public last week.
The £11m learning and visitor resource, which was officially opened by Cabinet Secretary for Culture, Tourism and External Affairs Fiona Hyslop, will serve as the national conservation hub, using world-leading innovation to bring Scotland's built heritage to life through technology and hands-on activities.
Studio Liddell was appointed to develop the augmented reality (AR) app for the centrepiece of the Engine Shed's main space, an 8m x 4.5m physical map of Scotland compiled from hi-resolution satellite images.
Visitors can quickly access a wealth of information using an Engine Shed iPad, preloaded with the app, as an augmented reality device.
The interactive map, which is the first of its kind in Scotland, is part of the educational offer at the centre, using innovative technology to appeal to a new, tech-savvy generation of visitors.
The real-time AR content is activated by the user scanning an iPad around the map, with over fifty 3D buildings appearing in augmented reality on the screen, enabling viewers to see where each site is located, along with detailed information, hundreds of photographs and sketches.
Through the app, users can also explore the geology of Scotland, the use of construction materials across the ages from 2900BC to the present day, as well as live weather updates and images from Scotland's biggest cities.
Peter Caddock, from Studio Liddell, said: "This has been an amazing project to work on and it has been incredible to see the map in place at the Engine Shed, being enjoyed by visitors to the attraction.
"The AR map has been created to appeal to a new kind of visitor who has come to expect a fully interactive user experience. The technology and content we have developed allows the centre to achieve its objective of promoting the important cultural and economic asset that is Scotland's 450,000 traditional buildings while inspiring a new generation."
Studio Liddell collaborated with Bright White Ltd, who were responsible for the interpretation design, and fit out specialists Paragon Creative.