21 July 2017
£80k spam email fine for Moneysupermarket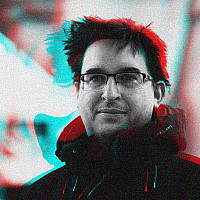 Moneysupermarket has been fined £80k for sending "millions of emails" to customers who said they didn't want to be contacted.
The Information Commissioner's Office punished the North West firm for sending 7.1m emails over 10 days, updating customers with its Terms and Conditions. However, all the recipients had previously opted out of direct marketing.
The email included the line:
"We hold an e-mail address for you which means we could be sending you personalised news, products and promotions. You've told us in the past you prefer not to receive these. If you'd like to reconsider, simply click the following link to start receiving our e-mails."
The ICO's head of enforcement explained that asking people to consent to future marketing messages when they have already opted out, is against the law:
"Organisations can't get around the law by sending direct marketing dressed up as legitimate updates," said Steve Eckersley.
"When people opt out of direct marketing, organisations must stop sending it, no questions asked, until such time as the consumer gives their consent. They don't get a chance to persuade people to change their minds."
The emails were sent between 30 November and 10 December 2016 and the  investigation found that 6.8m of them were received.
"Emails sent by companies to consumers under the guise of 'customer service', checking or seeking their consent, is a circumvention of the rules and is unacceptable. We will continue to take action against companies that choose to ignore the rules," continued Eckersley.