01 June 2017
Webtise administration: "This was an incredibly difficult decision"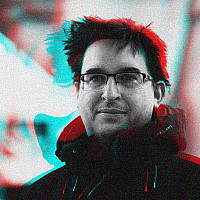 The co-founders of Wirral digital agency, Webtise, have released a statement, following the news that it had been placed into administration.
"The last few months have been very difficult. We invested heavily into a strategic partnership which unfortunately ended up putting undue financial pressure on the business. This meant we had to make the difficult decision to put Webtise into administration," said Graham Withe, co-founder.
That strategic partnership is the agency's acquisition of Apposing, which took place in January 2016. A year later, the two organisations reached a legal agreement which enabled Apposing to return to its former, independent status.
Webtise stated that this, added to an "increasingly challenging development landscape", had led to the decision.
"This was an incredibly difficult decision to make and unfortunately some fantastic people have been made redundant as a result," added CEO, Justin Young.
"This was a decision that Graham and I made with a very heavy heart. While we are looking forward to the future with WeInfluence, this is of course tempered by the sadness that has come with placing Webtise into administration."
The duo have acquired the "marketing division" of Webtise, including clients and staff, through their new digital marketing agency, WeInfluence Ltd.
It had originally been reported that this was registered to the same address as Webtise, however, this has since been updated on Companies' House to Portal Business Centre in Ellesmere Port.
In response to some comments that have previously appeared, Danny Clutterbuck has stated:
"When I left the company in June 16, it was on an upward growth curve and was left in capable hands. Since leaving, I've had zero interaction with its decisions and staff. If I wasn't restricted from hiring them, I would have for my new company. I'm gutted for the guys and I'm happy to try to place them in jobs through my network"