12 June 2017
From tomorrow... The Prolific North Top 100 eCommerce Companies in the North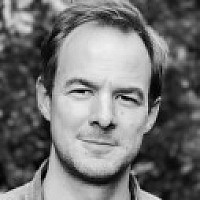 Launching tomorrow, we will be unveiling a fascinating new piece of research focusing on the fastest growing segment of the North's tech sector: ecommerce.
The Prolific North Top 100 eCommerce Companies in the North is jointly sponsored by
Knight Corporate Finance
and
Barclays
, with research compiled in association with Knight.
It will, for the first time, identify the leading ecommerce companies in the region, ranked by revenue.
Ecommerce in the UK as a whole was worth £133bn last year, a growth of 16% compared to 2015, with a further 14% growth predicted for 2017 (IMRG Capgemini eRetail Sales Index).
The North is certainly playing its part in this trend, with some of the UK's largest pure-play ecommerce companies now based predominantly in the region.
Our Top 100 will seek to provide a benchmark overview to the sector in the North with what we hope will be another fascinating piece of research.
It follows our other ground-breaking research features, which include the Top 50 Digital Agencies, the Top 50 Integrated Agencies and the Top In-house Communicators.
The first part of the Prolific North Top 100 eCommerce Companies in the North will be published tomorrow.
We have also just revealed the first confirmed speakers for eCommerce Show North, set to be the biggest ever gathering of eCommerce companies, vendors and suppliers ever held outside London, as well as the most recent companies to have signed up to exhibit.
Taking place over October 11th and 12th 2017 at EventCity in Manchester, this brand new event will have capacity for 4,000 attendees and 120 exhibiting businesses.