19 June 2017
Sheffield's digital industry 'on cusp of something big', says report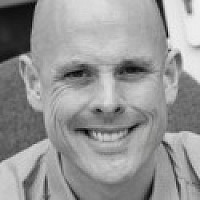 Sheffield's creative digital sector is 'on the cusp of something big', according to a report commissioned by the University of Sheffield and Creative Sheffield.
Dozens of companies working in digital design, video games, digital art and culture, digital media and content and digital making across the Sheffield City Region were commissioned. The report shows that more than 21,000 people are employed in digital industries across the city region.
The top 25 tech companies in Sheffield City Region alone employ more than 12,000 people and bring in more than £2 billion a year. The report states that Sheffield has the talent potential to continue to grow its digital capabilities and is 'on the cusp of something big', with the majority of companies expecting to recruit more workers over the next year.
A number of recommendations have also been made into how the industry can continue to grow,  including improving the city's profile, public and private sector support for 'hubs' for co-working, and 'connecting the dots' between other northern cities.
This report is the fourth in a series led by the University of Sheffield that highlight Sheffield's cultural vibrancy and creative capability.
Stuart Green, CEO at Zoo Digital, said: "Having access to the huge body of students and graduates in Sheffield is a big plus. A number of our staff are graduates from the universities here, and we also take on a lot of temporary staff, especially international students based in Sheffield, so we have a pool of native speakers of other languages who are based locally.
"This enables us to make content available in countries around the world, working with clients such as Netflix, Hulu, and Amazon."
Professor Vanessa Toulmin, Director of City and Cultural Engagement at the University of Sheffield, added: "As Sheffield continues to propel the development of the UK's industrial strategy and make its mark in the Northern Powerhouse, it is imperative that we support our region's growth industries.
"The creative digital sector in Sheffield has already made great strides. We now need to work collectively to attract and retain Sheffield's digital talent and cultivate the digital leaders of the future."