14 June 2017
Newcastle digital health firm raises £1m in finance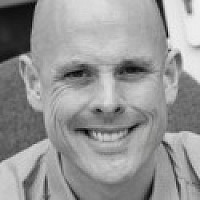 Changing Health, a personalised package of digital tools for people with type 2 diabetes, has raised £1million in finance.
The Finance for Business North East Accelerator Fund, managed by Northstar Ventures, participated in the round, which has enabled the company to hire six staff.
The Changing Health app was developed out of research at Newcastle University and the Newcastle NHS Foundation Trust. It was funded by the National Institute for Health Research and the Medical Research Council, alongside charities.
CEO John Grumitt said: "We're excited to expand and attract talent to the North East following the investment by Northstar Ventures.
"Among appointed staff members are business development director Mark Scorringe, who previously worked at global pharmaceutical company Eli-Lilly, and marketing and communications director Jonathan Gwillim, who has over 10 years of experience in healthcare market insight."
Changing Health was launched last year and uses evidence-based behavioural change techniques in an attempt to improve the lives of Type 2 Diabetes patients
Alex Buchan, investment manager at Northstar Ventures, added: "Changing Health has taken an established educational programme and, through digitisation, developed a platform that could be a key factor in reducing the number of people living with Type 2 Diabetes.
"It is the only educational programme where trials have shown a direct reduction in key indicators of diabetes and it is encouraging to see the NHS and an established healthcare provider like Nuffield Health be so quick to adopt the technology.
"Furthermore John has an impressive track record of rolling out new technologies and extensive experience of working with healthcare providers, meaning he is ideally placed to oversee the roll out of the Changing Health platform."