02 June 2017
Intechnica secures £900k funding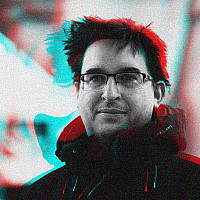 Manchester digital firm, Intechnica, has secured a £900k investment to develop its TrafficDefender product.
The company has been backed by Mercia Technologies, the Greater manchester Investment Fund and 3 business angels - namely Charlie Sharland and Tony Bolland (who backed Appsense) and Mobica founder, Mike Gibbons.
Its TrafficDefender product has been created to help businesses manage high and variable web traffic demands and is currently used by ao.com and Ted Baker.
"It is exceptionally pleasing that our organisation continues to attract investors that demonstrate their commitment and belief in our innovative software and global ambitions," said Jeremy Gidlow, managing director of Intechnica.
"Our products and services provide solutions to the challenges of managing and optimising human and non-human web traffic, and this latest investment will help us tap into international markets as well as boosting our client base in the UK."
Gidlow founded the company in 2006 and it currently employs 65 people.
"Mercia is pleased to support Intechnica as it continues to scale and build a solid product revenue stream. Intechnica has already secured an impressive customer base and we are really excited to see the business develop and expand further into international markets," added Mark Wyatt, investment director at Mercia.